Major radio personality Gormley addresses large crowd at Farmer Appreciation Night in Swift Current
Posted on 10 March 2022 by Matthew Liebenberg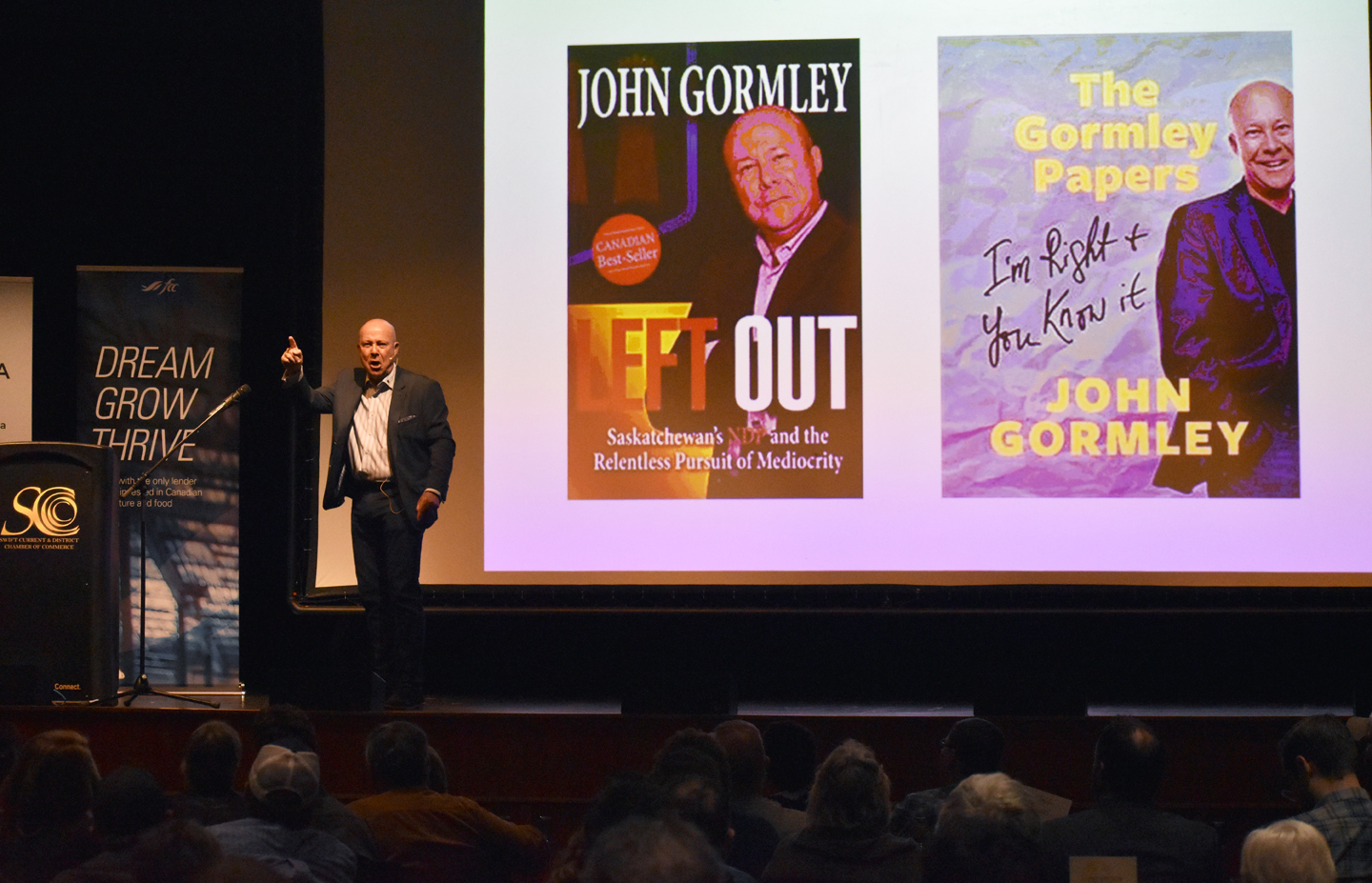 Guest speaker John Gormley makes a point during his presentation at the Farmer Appreciation Night, Feb. 25.
The Swift Current & District Chamber of Commerce hosted a successful Farmer Appreciation Night, with tickets for both dinners sold out.
The events took place at the Living Sky Casino Event Centre on Feb. 25 and 26. The Chamber organizes this signature event to recognize and celebrate the important contribution of the farming community to the area's economy.
The guest speaker for both evenings was radio talk show host, lawyer and author John Gormley. The focus of his talk was the road ahead for Saskatchewan. He spoke about the inevitability of change, the economic impact of the COVID-19 pandemic, and expressed optimism about the Saskatchewan economy in the years ahead.
He referred to the opportunities for the various sectors of the provincial economy, including the agricultural sector. The 50/50 ticket sales during both nights raised a total amount of $2,050. The Chamber donated this money to the Swift Current Agricultural and Exhibition Association (Ag & Ex) youth programs.