NDP: Provincial budget looked bleak for rural Alberta
Posted on 2 March 2022 by adminis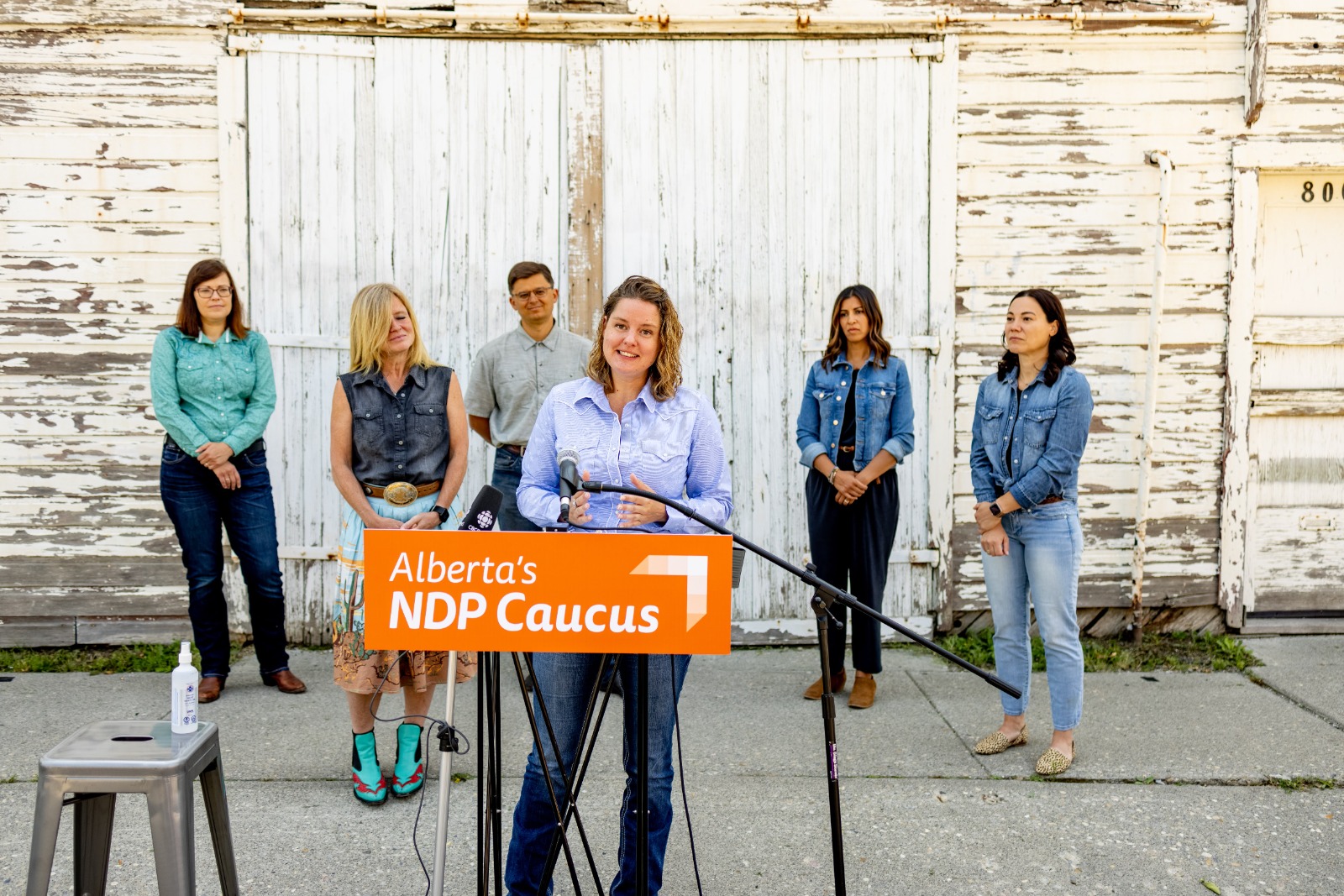 Heather Sweet is speaking up.
Local Journalism Initiative Reporter
The released Alberta 2022 budget allows opportunity to support rural communities to pass by in a time when they may need it more than ever, said Alberta NDP.
"When it comes to agriculture, and forestry and rural economic development, because that is under this minister as well, I think we see a really lost opportunity here to support rural Alberta, what we clearly are seeing is that they're forgetting about the economic driver of rural Alberta," said Alberta NDP Rural Economic Development, Agriculture & Forestry Critic Heather Sweet.
Sweet points to a cut to agricultural societies from $40 million to $6.9 million as evidence of this, and the many community events that will likely be unable to be hosted by these societies as a result.
"The various societies that have our community halls, that host our hockey games, our rodeos, all of those community gathering places where, community can come together, where Albertans can come together and are really driving that vibrant, rural community feeling has been cut," said Sweet. "And so of course, it's just another example of the support that Albertans rely on to keep their communities growing and thriving, being impacted by this budget. And so I'm disappointed in the government that they are, again, ignoring the community of rural Alberta, and really impacting, keeping and supporting young families to stay in their local rural communities."
Sweet is a strong believer in value-added agriculture, and adds that the agri-food industry is a major economic driver in the province, especially in partnership with the rural municipalities.
However, this budget may make it more difficult for these communities to continue to grow and thrive.
"We saw on this budget, an increase in borrowing costs to municipalities, which has now created a significant barrier to building infrastructure to encourage that economic investment into these communities. So at a time where there are companies looking to invest in rural communities, when it comes to agriculture, the municipalities are facing a barrier and being able to provide them with the basic infrastructure that they need to set up their industry. And so that was a significant missed opportunity," said Sweet.
While the Rural Broadband strategy was re-announced, Sweet said that it hasn't been costed to the level that the Alberta NDP know it needs to be costed at, and that largely, rural Alberta has been ignored in this year's budget.
"Even looking at the insurance programs for our agriculture community is again reactive, and at a time where we just went through a serious drought, and we are seeing precipitation levels already not at the level that we think they need to be for next season," said Sweet. "This government is again, reacting with their insurance programs, and not creating a proactive strategy to ensure that the agricultural producers have access to support if we have another drought or flood in this province."
"My biggest concern is once again, we see this government had an opportunity to really support Albertans at a time where cost of living is significantly increased. Utility prices have gone up. school fees have gone up, we're seeing the cost of groceries going up. Every day to day bill that every Albertan is managing right now has been increased," said Sweet. And this government had an opportunity to support Albertans to bring down that cost of living. And instead, what they've done is they've increased almost every user fee, every opportunity that they could find a way to make life more expensive for Albertans they've put into this budget."