Cypress County to host grazing workshop
Posted on 7 February 2022 by Prairie Post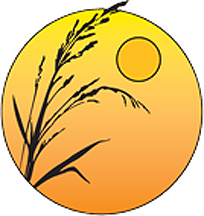 By Justin Seward, Alberta Newspaper Group
Cypress County will be hosting a Working Together, Growing Together grazing management workshop for livestock producers later this month.
Local dryland farmer Andy Kirschenman is one of the speakers for the workshop and will discuss his mistakes and successes he has experienced and some of the management issues that are not talked about when watching You Tube videos by the proponents in grazing.
"I think probably my biggest highlight will be starting small both in size and management, as well as looking at the low-hanging fruit of where we can make it work easily rather than when jumping whole scale into some things," said Kirschenman.
"I think there's some years, actually probably the last three years, would have been probably I think having cattle on cropland would actually have been detrimental without some very high-level management for the past three years in dryland southeast Alberta."
His focus will be on the cropping and species side of things and timing.
"If he (the farmer) has some neighbours with cattle (and) kind of some points of entry if he's looking at the benefits of cattle grazing on his land without the inputs of buying cows," he said.
Kirschenman will remind livestock producers that they should not be grazing as much as they think they should because the land needs as much crop residue or soil as much as possible.
"It's a matter of a weekend or even the day from having your cattle graze the right amount to grazing it too much and actually being detrimental to soil," he said.
He recommends a grain farmer finding a like-minded cattle producers and to make sure a grazing plan is decided on that will benefit both parties.
Kirschenman will be joined by Graeme Finn of Union Forage and Blaine Cash during the workshop on Feb. 17 from 7:30-9 p.m. via Zoom.
Registration can be done by emailing Kennedy.Roeder@cypress.ab.ca.