2022 Ag Expo and North American Seed Fair goes March 2-4
Posted on 19 January 2022 by Prairie Post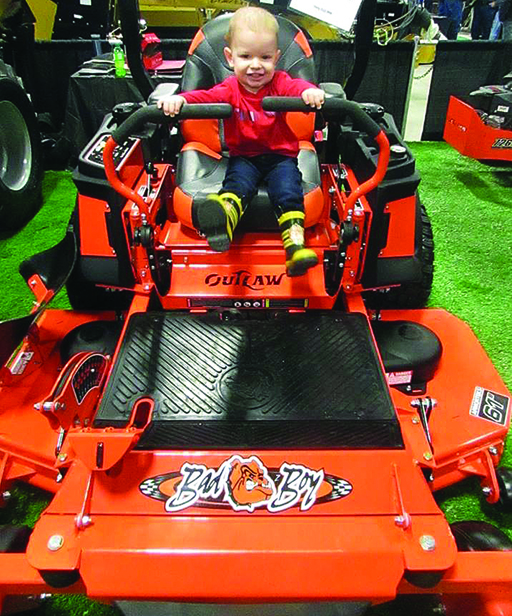 Roman Vanderkooij rides a tractor at 2019's Expo.
Western Canada's premier agricultural exhibition returns this spring to Lethbridge Exhibition Park and features the North American Seed Fair
Exhibitors from across the globe gather in Lethbridge–the heart of Canada's Food Corridor–to welcome thousands of visitors to showcase the top products to improve agricultural production. Experience over 225,000 square feet of the latest farming equipment on Machinery Row, and trade and invest with exhibitors launching innovate new industry technology, irrigation systems, farm equipment, livestock supplies, chemicals and seeds. Connect directly with major producers and marketers of crops and livestock while finding the tools and resources you need–all in one place.
Find exhibitors whose product can directly affect, and improve, agricultural production. Visit the virtual directory fueled by Farm Credit Canada for new product launches & the latest technology in the agriculture industry.
Experience the North American Seed Fair presented by FortisAlberta, showcasing over 25 classes of Pedigreed Seed, Open Classes, and Junior Classes. Displayed on the Seed Floor of the South Pavilion, the North American Seed Fair – Virtual Edition is one of the oldest Seed Fairs in Western Canada.
When the Lethbridge Exhibition Park says it is a major show the numbers back it up. There are 350 exhibitors; 7,000 attendees; 120,000 indoor square feet and 225,000 outside sq/ft.