Southern Alberta ranch sells bull for $280,000
Posted on 11 January 2022 by adminis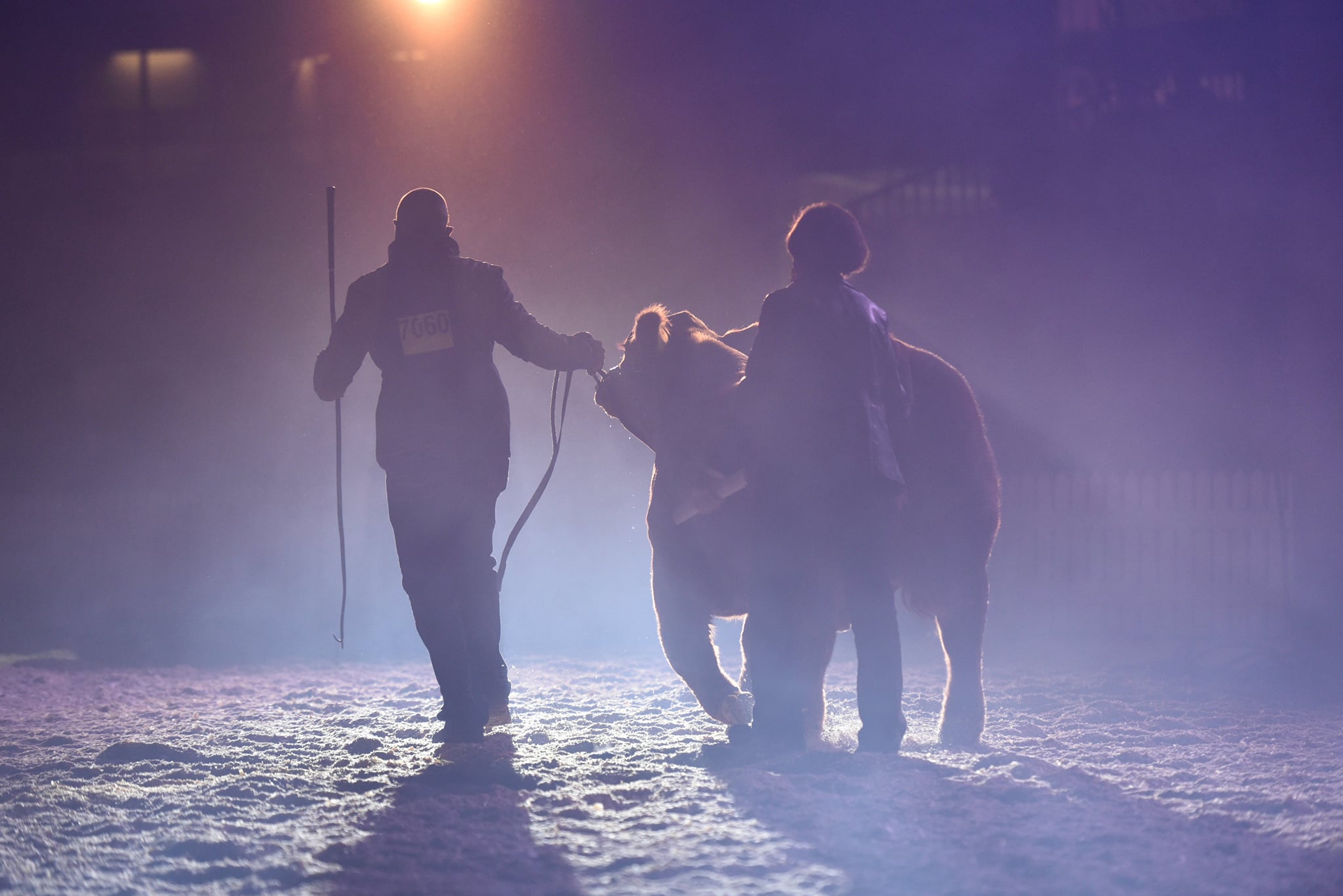 Walk the Line strolled to a $280,000 pay day for the Carstairs-area ranch.
Local Journalism Initiative Reporter
Despite incredible interest in the animal, Mader Ranches still finds themselves overwhelmed by the $280,000 sale of a champion bull who "checks off all the boxes."
The bull, known as Mader Walk The Line 92J, was special from the start, said Ryley Mader.
"You could kind of tell by looking at this calf who's going to be something pretty special just based on his structure and his type and kind just got to continue to develop and grow," said Mader.
The calf was easy to work with and to feed from an early age, said Mader, who mentioned that he did not know if they had ever had a calf weigh in like Mader Walk The Line, who came in at nearly 1400 pounds when the time came to bring him to show.
"You never know until you get to the show. I mean, there's always gonna be good cattle out and about," said Mader. "I guess it started at Farmfair International, which would have been our first show we campaigned for him to. Early in the week, he would have won the Champions Simmental in what's called the Legends of the Fall. And then he went on to be the overall breed champion in the Legends of the Fall."
Mader Walks The Line continued his impressive showing record, including Champion Bull Calf at their Simmental Show, and later Champion Simmental Bull.
"Because he was a Champion Simmental Bull, he qualified for the Supreme at Edmonton. And he was selected as one of the top five, probably within about 30 bulls that would be out in a ring of all different breeds that qualified for the Supreme. So that was the first time that a bull calf had ever made it into the top five. So that was quite an honour for sure," said Mader.
The Simmental bull would go on to be reserve calf champion in two shows at Canadian Western Agribition in Regina, as well as among the top 10 in the Supreme there.
Mader had intended originally to sell the bull at their own bull show in February, however they were approached to have the bull sold as a special lot. Mader saw this as a good chance to "capitalize on what they'd promoted throughout the fall."
"You never know, come sale time where that bull was gonna end up at. It's an auction sale and you never you never quite know but we had a pretty good feeling that he was going to bring more than what we probably ever sold a bull for so that was exciting going into the sale but certainly overwhelming as we sat there and watched the sale start," said Mader.
It all comes down to genetics, notes Mader, and the bull came from both a prolific cow and sire that resulted in his being what Mader called "the whole package." Mader Walk The Line had two sisters at the same sale, who went for $35,000 and $45,000 respectively.
Mader Walk The Line was purchased jointly by Canadian Sire and KT Ranches, a sale that has caused increased interest in the other bulls that Mader Ranches has to offer.
"You can put a $280,000 bull into perspective, and it's certainly life changing, I think for our family and our operations," said Mader.