Local dairy farm works toward expanding retail offerings
Posted on 7 January 2022 by Prairie Post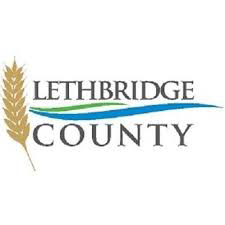 By Erika Mathieu, Alberta Newspaper Group
There are very few pairings more deserving of each other than wine and cheese. Lethbridge County's Crystal Springs Cheese is one step closer to acquiring licensing which will allow them to team up with local craft breweries and wineries to sell their products in their retail store front.
A Lethbridge County agenda item was a public hearing for Bylaw 21-018, whereby the landowners were requesting an amendment to land use. The landowners have filed an application with the county to amend their direct control, which previously allowed them to subdivide their existing factory and to have the food production expansion on their property. Now, the business is expanding and the local dairy cultivators are looking into new opportunities to expand their retail sales to include the sale of wine and beer.
The dairy company is hoping to move ahead with and get permission from the Alberta
Gaming, Liquor, and Cannabis (AGLC) association to operate liquor sales out of their already
established retail space on their operation just 14 kilometres north of Lethbridge. Hillary Janzen, supervisor of planning and development at Lethbridge County, said the proposed amendment would not require any additional infrastructure or services, "would not impact adjacent landowners and is supporting a growing business."
Lethbridge County council also heard from Jacco Beyer, cheese maker at Crystal Springs Cheese.
"This is a growing opportunity for us. We work with a lot of breweries and wineries throughout the province with our cheese. They buy cheese from us and we see this as an opportunity to market their local products in our store," he said.
Beyer added that obtaining a liquor license would allow for the retail front to curate, "things like (wine and cheese) packages and give our customers the opportunity to buy only local beers and wines in our store. Just promoting each other and working with our current customers that we sell our products to." Janzen identified that an amendment to the bylaw and and issuance of a permit from the municipality is required prior to obtaining a liquor license.
Beyer said is would be a good opportunity for merchandising their product alongside other local artisans and support other craft ventures in the region. He added that the expansion of liquor sales intended for off-site consumption would, "facilitate cross-marketing opportunities between other local breweries and wineries."
Crystal Springs Cheese has comprehensive reach already in the province and can be found at select retailers across southern and central Alberta.
Division 4 Councilor John Kuerbis said, "I think something like this is a very good symbiotic relationship and is an excellent way to foster support for other businesses and small craft operations and wineries around the area."
Council passed second and third reading for the amendment to Bylaw 21-018.