Water Security Agency in Saskatchewan workshop will address water management, drainage
Posted on 5 January 2022 by adminis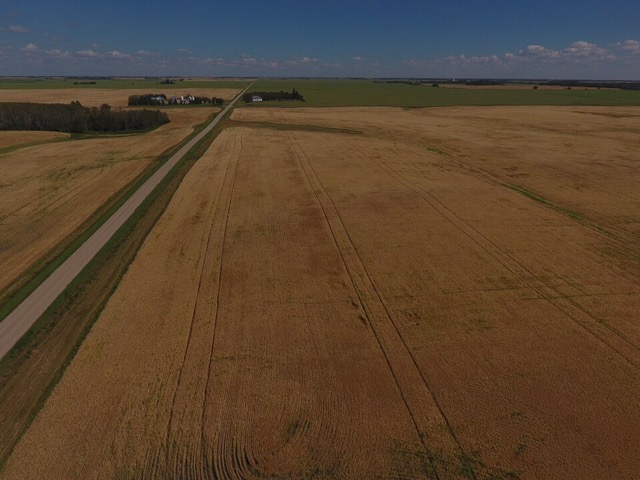 Water drainage and management is critical in Saskatchewan.
Local Journalism Initiative Reporter
The Water Security Agency in Saskatchewan is continuing to help farmers tackle drainage and water management across the province with AgH2Onward.
Partnering with several different associations, including the Saskatchewan Conservation and Development Association and Saskatchewan Association of Rural Municipalities, AgH2Onward is a free, government-funded online workshop for farmers across the province, focusing on water management and drainage systems.
"We look at what kind of extremes we're going to be facing here in the future, and how we can use a water management to address some of the extremes we're going to be seeing in agriculture and on farms, and then build out good a water management systems, which, for a lot of folks include drainage," said Julie Mackenzie, AgH2Onward Coordinator and professional agrologist.
The workshop was developed by farmers, to best answer any questions that farmers may have, said Mackenzie.
The workshop was first planned before COVID-19, partially in response to changes in drainage regulations in 2015, and was originally intended to be in person, said Mackenzie, but has since switched to an online format. The first workshops were offered in the fall, and they are continuing to be offered until April 2022.
"It's really an evolution. In 2015, after 2011 and 2013, they knew that there needed to be new drainage regulations in Saskatchewan. That was the first step," said Mackenzie. "And then farmers have been working through different drainage projects, and it continues to evolve that, okay, now, we need to continue to provide people more information and learn more about how drainage approvals provide security on farms and they reduce risk and they protect downstream neighbors from negative impacts. So that's, that's really, you know, it's evolved over time. And because those drainage regulations have changed in the last couple years."
The workshop covers current drainage regulations in Saskatchewan, as well as different water management systems and how to adapt to the new extreme climate conditions.
"We're expecting warmer, wetter winters, and summers look more extreme. So we learn about that. And then we talk about what impacts the drainage has, and how we can build our systems to address those impacts," said Mackenzie. "We want to impact water quantity or water quality or habitat. Then we start looking at some really good practices, and adaptive practices that can help us in our drainage systems, and on the landscape. So we look at some irrigate different cool irrigation stuff folks have done, we look at some tile, we look at different designs. And then we just really dive into the things that are going to concern producers the most when they're looking at getting drainage approvals and talk about all the ins and outs of that and answer any of their common questions they have. And really set them on the right course."
The program does account for some of the different issues needed in the various parts of the province, said Mackenzie.
"We see different issues in different parts of the province. But when we apply good science and look at some of those regional climatic factors, combined with that good science, you can kind of get through what some of those regional issues are," said Mackenzie. "It's a matter of someone knowing their project really well and taking the different adapter practices that we talked about and implementing them on their farm house, how they'll work for their farm. Flow control in Shaunavon might look a little bit different than a flow control in Yorkton. But the principles are still the same."