Gov't of Sask proclaims this week 2021 Biotech Week
Posted on 27 September 2021 by Contributed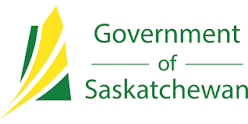 Biotech Weeks honours those who contribute to agriculture in Sask.
Today, Agriculture Minister David Marit proclaimed September 27 to October 3, 2021 as Biotech Week in Saskatchewan. This week celebrates the role biotechnology plays in the agriculture industry.
"Biotechnology helps Saskatchewan's agriculture industry remain competitive and sustainable," Agriculture Minister David Marit said. "Thanks to biotechnology producers have adopted new tools and practices that increase yields, enhance sustainability, prepare farms to handle weather variations and more."  
Saskatchewan is considered a biotechnology leader, with roughly one-third of Canada's agricultural biotechnology sector located in the province. Biotech Week, first proclaimed in Canada in 2003, celebrates the work of researchers and raises awareness of the role the sector plays in agriculture and the life sciences. Biotech Week in Saskatchewan coincides each year with Global Biotech Week.
"Biotech Week is an opportunity to draw attention to the benefits that biotechnology brings to society," Ag-West Bio President and CEO Karen Churchill said. "Biotechnology benefits every aspect of our lives. Vaccines, enzyme-based cleaners, improved crop varieties: these are all products of biotechnology. It's a week to celebrate science."
The Government of Saskatchewan supports agricultural research through a variety of programs and initiatives. This includes a $31.9 million commitment to agricultural research for the 2020-21 fiscal year.
Ag-West Bio is coordinating activities across the province to mark the week, including several events in Regina, Saskatoon and online this year.
A full list of events is available at www.globalbiotechweeksask.ca/.
Biotech Weeks honours those who contribute to agriculture in Sask.